These Marble Floor tiles were installed in the kitchen of a house in Didsbury where a lot of building work had recently completed. You can see from the photograph that the tiles were stained and the grout had darkened.
Marble Tiled Floor Polishing
To improve the look of Marble it's necessary to strip it right back and then polish which we are able to do with a rotary machine and burnishing pads. The pads come in a set of four; you start with the coarse pad together with a little water and this cuts through and removes surface grime and any surface seal. You then progress through the other finer pads one by one until you get to the final polishing pad which provides a high polish.
Once this was done I got to work on the grout with a dilution of Tile Doctor Pro-Clean which was worked into the grout lines by hand using a stiff grout brush. The tile and grout was then rinsed down three times with clean water to remove any dirt.
To give the floor the final finish Tile Doctor Shine powder was applied using a white buffing pad and a little water; the crystallising powder adds an extra level of shine to the Marble floor giving it that extra wow factor together and also gives it a tough durable finish. I can recommend this last step and certainly the customer was very pleased with overall finish.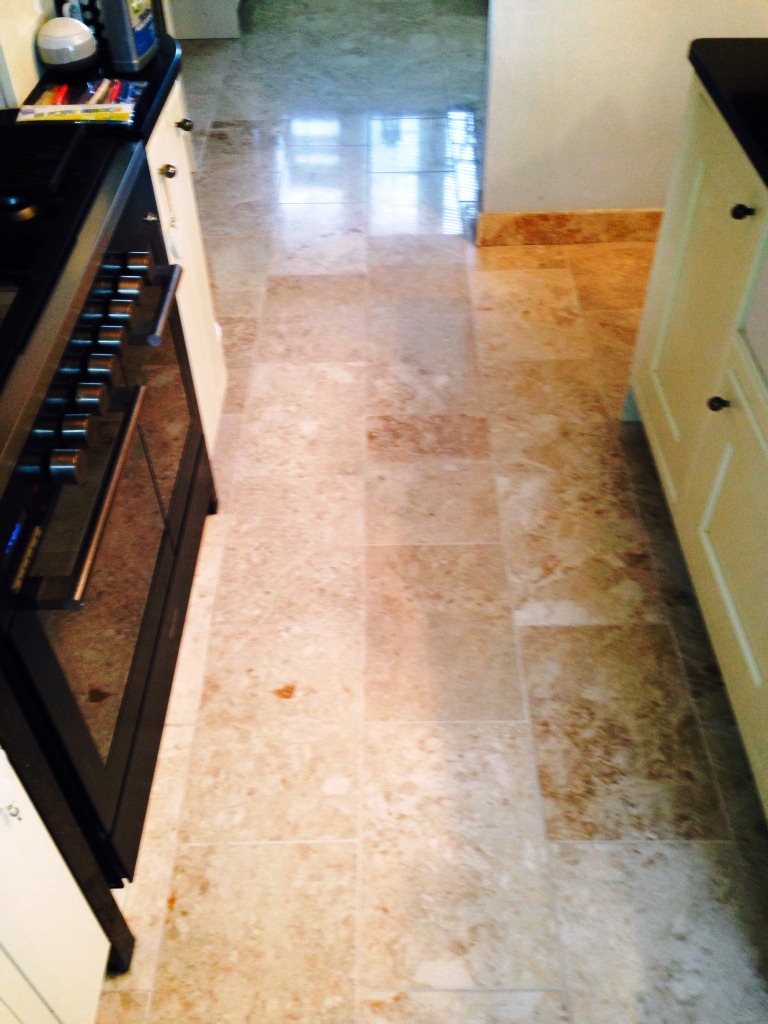 Source:
Marble Cleaning Specialist in Greater-Manchester